Traveling to and Staying in Las Vegas
Expovision is the official housing provider for NAB Show – offering reduced room rates and discounted resort fees exclusively for all NAB Show Attendees and Exhibitors. Expovision comparison shops daily to make certain NAB Show's rates remain lower than all published rates.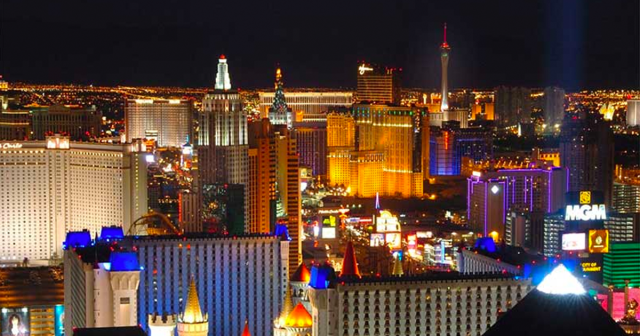 Booking your stay with Expovision includes the following benefits:
Pay Later – Confirm your room now, pay later*
No Fees – Avoid booking, change and cancellation fees**
Flexibility – Plans change, adjust without penalty
Hotel Rewards – Add your hotel rewards number when booking to receive your points
*Reservations require credit card guarantee only. No deposit will be charged at the time of booking. 
**The NAB Show hotel office does not charge cancellation penalties, and most hotels require just a 72 hour notice for cancellations. Read terms and conditions for further details. Current rates are only guaranteed at the time of booking and are subject to change at any time.
Warning about Housing Scams
Scammers are contacting individuals who have registered or are currently registered for NAB Show. They may claim to have attendee contact information or that they can book conference rooms at a "better" price. NAB Show is the only entity with access to registrant/attendee contact information, which is never sold to third parties. If you have been contacted by a scammer, you can report it to either the FTC or FCC.