NAB Show® is an unrivaled source for content professionals from all corners of the media, entertainment and technology ecosystem. Those seeking to create superior audio and visual experiences and drive listeners and viewers in larger numbers for greater reach. No matter where you fall on the content continuum—from creation to distribution, management to monetization—you'll find a renewed path to clarity and confidence.
Get a
FREE

Exhibit Pass with code MP01
The ONLY Show that brings together the global storytelling ecosystem.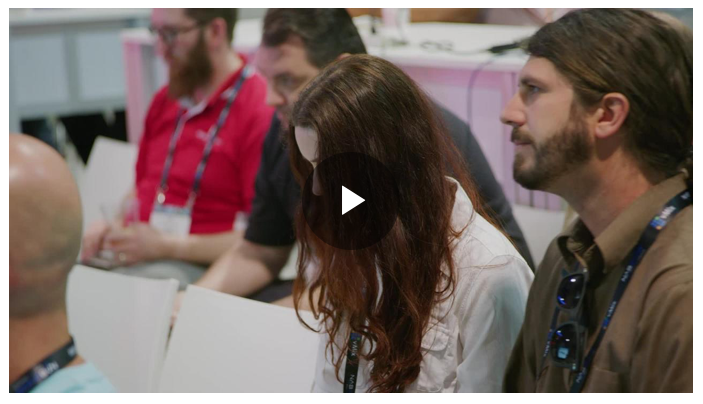 1,717 Exhibiting Companies
1,020,245 Net Sq. Ft. (94,784 m2)
160+ Countries
500+ Conference Sessions
100 Free Sessions on the Show Floor in Pavilions and Theaters
Unlimited Networking Opportunities
A Show Floor that Wows
Aisle after aisle, you'll discover disruptive technologies, new gear and advanced solutions. Spend four eye-opening days exploring highly experiential and engaging Exhibits from the world's most sought-after companies. The energy of the Show Floor is palpable. You'll leave feeling ready to direct your next success story.

Education that Enlightens
Expect an unequaled experience packed with visionary insights and critical knowledge from the world's most renowned thought leaders in media and entertainment. From formalized classroom training to high-profile keynotes to dynamic in-booth education, you'll be amazed by the possibilities unveiled. Embrace content trends and navigate the ever-evolving digital ecosystem of storytelling.
Education Topics for 2020:
Advanced Advertising AR/VR/XR Artificial Intelligence Broadcast Technologies Business Strategies Cloud Tech Content Creators and Creative Masters Content Protection Data and Analytics Esports Game Development Live TV Podcasting Policy and Advocacy Post Production Production Technologies Social Media Streaming and OTT The Future of Delivery The In-Vehicle Experience and Beyond!